Biography of Judy James
Lady Balladeer of Texas and Western Music DJ of Cowboy Jubilee with Judy James and Western Heritage Radio
Former educator of Choral Music
6 CDs – Cowboy Jubilee, The Gift of the Cowboy, Beneath These Western Skies, My God and I, Christmas in My Hometown, and Beautiful Texas
One of the Top 100 Most Heard Individual Artists on Cowboy/Western Radio Programs
Four-Time DJ/Program of the Year – Cowboy Jubilee with Judy James AND Western Heritage Radio
Cowboy Jubilee with Judy James is heard on QXFM 88.5 in North Texas & www.qxfm.com on Saturday mornings at 7:30 Central time
Western Heritage Radio can be heard on www.judyjamesradio.com
Cowboy Jubilee Gospel Hour can be heard on Sunday mornings at 8:00 Central time.
Author: Western Wisdom – Educator's Guide for Teachers of Western Heritage.
Co-Author – Parker County Legends: Trail Bosses and Wild Horses (the story of Charles Goodnight, Oliver Loving, and Bose Ikard)
Buckaroo youth director of Cowtown Opry in Fort Worth
Board member Cowtown Opry in Fort Worth
Available for history programs for schools, museums, groups, etc.
Available to Emcee events and programs
Keeping Our Western Heritage ALIVE!
Judy's Accomplishments
As a West Quest Award Winner and Teacher of the Year, Judy continues teaching children about our ranching heritage through her school educational programs. Judy has a great passion to continue teaching the era of the men and women who helped settle the West. Therefore, programs have been developed that are intended to bring life to that period in history. The Western Wisdom Educator's Guide was developed to reach the needs of educators to give more information, activities, and songs. A CD with some of the songs from the programs is included with the guide as well as performance tracks without voice. The CD is suitable to use to present as a short program or concert.
Additionally, that love of the West inspired Judy to write two books, Western Wisdom; her educator's guide for teachers, and her co-authored book, Parker County Legends: Trail Bosses and Wild Hosses, a true story of Oliver Loving and Charles Goodnight.
Parker County Legends; Trail Bosses and Wild Hosses
by Mary Kemp, Judy James, and Pam Tarpley
Co-author of Parker County Legends; Trailbosses and Wild Hosses – the story of Charles Goodnight, Oliver Loving, and Bose Ikard.
Judy co-authored the sections on Goodnight and Loving after doing many new interviews and deep research on the lives of these two men and their families. Stories from the Goodnight and Loving families, not commonly found, are in this book.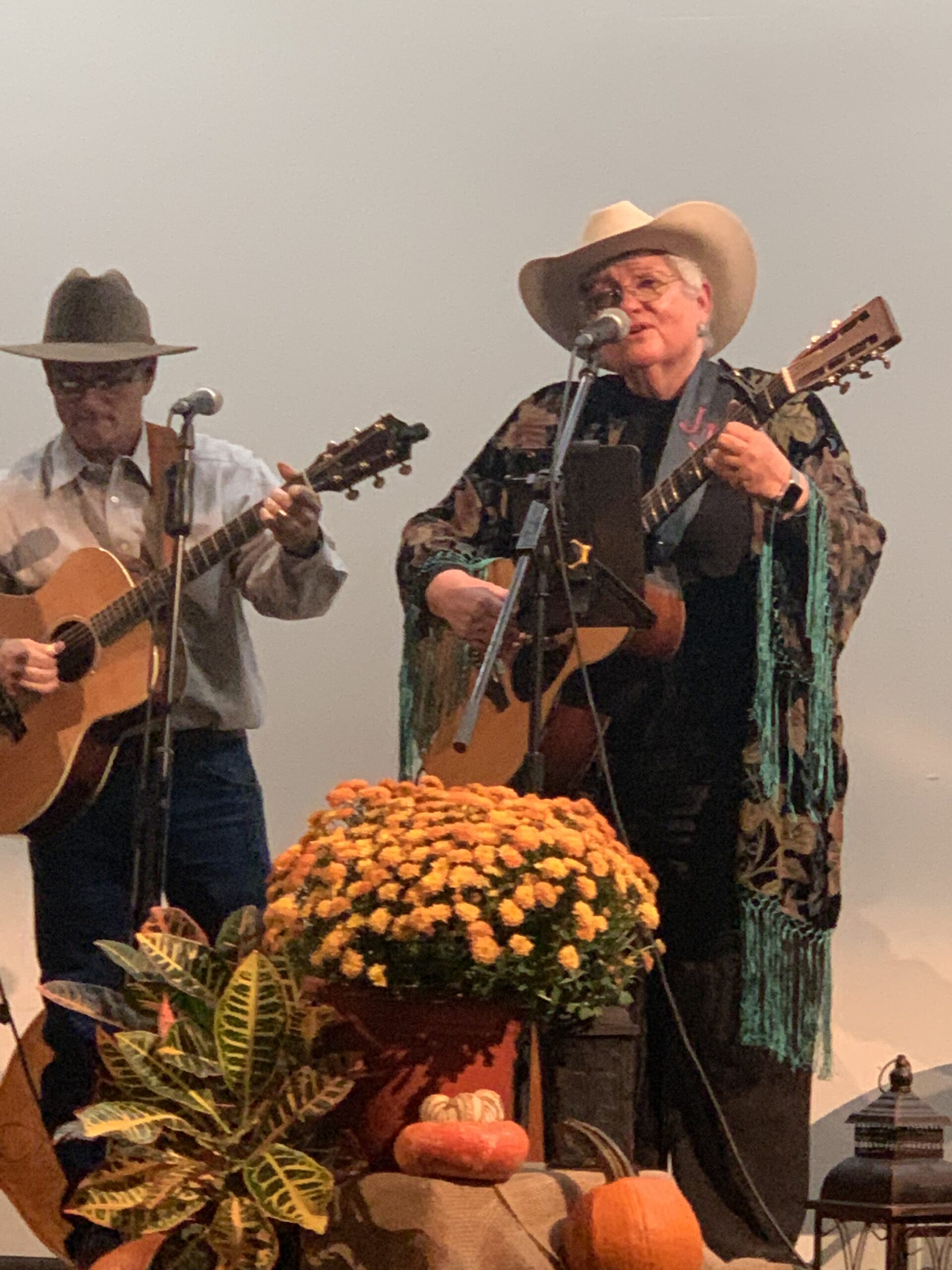 Performance Venues – A History
State Fair of Texas – Dallas, Texas
Fort Worth Stock Show & Rodeo – Fort Worth, Texas
National Cowboy Symposium – Lubbock, Texas
Doss Heritage & Culture Center – Weatherford, Texas
National Cowboy Poetry Gathering – Elko, Nevada
Charlie Russell Museum – Great Falls, Montana
Festival of the West – Scottsdale, Arizona
Texas Cowboy Gathering – Alpine, Texas
Cattlemen's Texas Longhorn Registry – Weatherford, Texas
Charles Goodnight Festival – Claude,Texas
National Cowgirl Hall of Fame – Fort Worth, Texas
Western Music Association – Albuquerque, New Mexico
Cowboys, Heroes & Friends – Branson, Missouri
Folk Alliance Festival – Austin, Texas
Tombstone Western Music Festival – Tombstone, Arizona
Along with many Educational Programs in public and private schools, many Cowboy Gatherings, Ranch Rodeos and other performances in cities across the United States.