Cowtown Opry Music Camp includes four days for selected youth to work on Western Music performance skills. You will have opportunities to learn from professionals in the Western Music genre. The week will culminate in a public concert featuring the young performers. In addition, the participants will experience our Western Heritage and culture. Students will work with vocal and instrumental instructors, as well as music theory, songwriting, harmony, and professionalism. It will be held at the Weatherford College Fine Arts Center from June 26th – to June 30th. For more information, ask me for a camp registration form.
Educational Programs
Each program includes Judy singing and playing the guitar along with a PowerPoint presentation of historical facts and pictures that encompass each school's area and how it relates to Texas History.
The Cowboy and Trail Drives
Mothers of Texas History
Texas History In Song and Story
The Alamo
Meets Educational Needs
As an educator, you need a program that encompasses several aspects of development.
Includes State Mandated Testing Objectives in Social Studies, Language Arts, Math and Music
Is Adapted to the history of your area of the state
Emphasizes the importance of reading and writing
Promotes good citizenship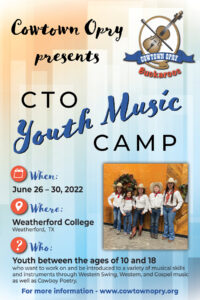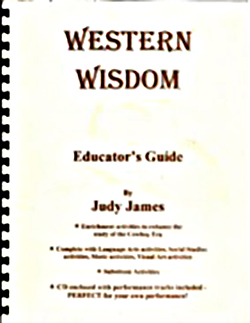 Judy as a clinician for the Pagosa Springs Girls Choir. If we miss a generation…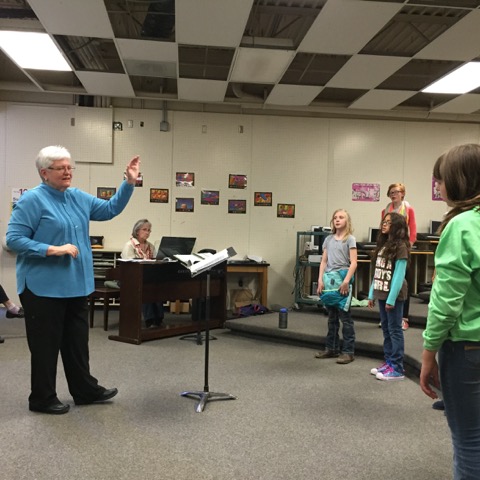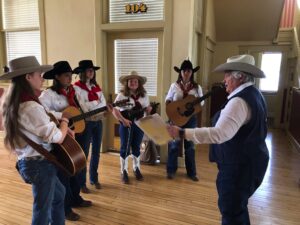 Western Wisdom Educator's Guide
Summary
It has been said that more books, artwork, songs, and movies have been written, composed, or filmed about the years of approximately 1865 to 1890. This time period is studied and documented more than any other 25-year block of history. Judy has a great passion to continue teaching the era of the men and women who helped settle the West. Therefore, programs have been developed that are intended to bring life to that period in history. The Western Wisdom Educator's Guide was developed to reach the needs of educators to give more information, activities, and songs. A CD with some of the songs from the programs is included with the guide as well as performance tracks without voice. The CD is suitable to use to present as a short program or concert.
The Guide includes the following sections:
Background – Who is the cowboy and what is this Western Music?
Prior to the Program – Use this section to acquaint students with the terminology and what to expect from the program.
Follow-up Activities.
Activities – Includes activities that can be used to enrich the study of the period.
Songs – Sing along with songs of the period and the people important to that time. Activities are included with each song.
Appendix – A vocabulary list, reading list, list of music selections, and a list of internet sites are included for further study.
CD – The first four tracks are vocal and instrumental tracks, followed by those same songs with performance tracks for your PTA program or as a program to conclude your study.